×
Add products by clicking the Select buttons
×
Apply for a Loan or Credit Card
---
Austin Energy - Solar Residential
Austin Energy - Solar Residential
Are you thinking about going solar? A solar residential systems is a clean, quiet, and efficient way to generate renewable energy at your home. Austin Energy provides solar education to help you become an informed shopper and offers a rebate to help you with your purchase.
Austin Energy wants you to have a great experience, and to make the best investment possible.
With the Austin Energy Solar Residential Rebate Program you can:
Reduce your energy bill.
Improve our environment.
Get the knowledge you need to make an informed decision.
Earn an Austin Energy rebate of $2,500.
Home Performance with Energy Star
Home Performance with Energy Star
Velocity Credit Union and Austin Energy have teamed up to bring you access to low-cost financing at favorable terms for a variety of energy-related home improvements. The improvements can include the installation of:
Energy-efficient air conditioning and heating
Attic insulation
Duct system improvements
Caulking
Weather stripping
Solar shading for windows
Owners of residential properties that are at least 10 years old and serviced by Austin Energy are eligible to apply, subject to current Home Performance with ENERGY STAR® guidelines.
Borrowers must qualify for Austin Energy's Home Performance with ENERGY STAR® program.
Click here and then on the "Eligibility" tab before proceeding
Mastercard Platinum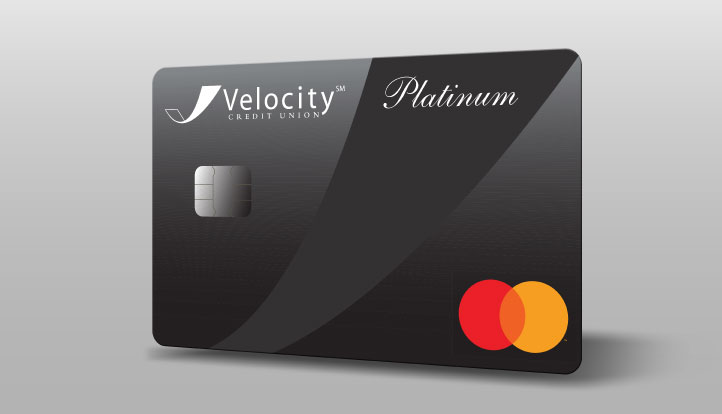 Rates as low as 7.25% APR, NO annual fees, and a 0% APR intro rate* on purchases and balance transfers for 12 months.
Platinum Rewards Mastercard
Platinum Rewards Mastercard
Earn points toward rewards every time you make a purchase.
Secured Mastercard
Our secured credit card is great for establishing or rebuilding credit.

Personal
The loan for (almost) anything!
Personal Line of Credit
Apply once, get cash when you need it.
Share/Certificate Secured
Share/Certificate Secured
A great loan option for second chances.
Consumer Goods
Is your refrigerator running?
Auto
We have great rates with local dealers.
Boat, Motor, Trailer
Spend some time with the family on the water.
Motor Home, Travel Trailer/Camper
Motor Home, Travel Trailer/Camper
Head out on vacation with us.
Motorcycle
Hit the road with a new or used motorcycle.